Mechanical Curing Presses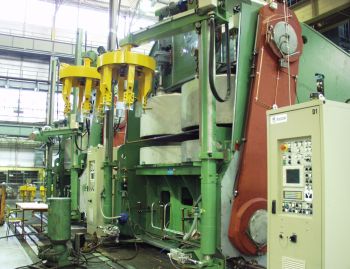 Mechanical curing presses serve to curing of radial as well as diagonal tyres with natural, synthetic or steel cords.
The presses can be delivered in version with steam domes or in version with heating platens. They are equipped with fully automatic loaders and unloaders.
The mechanical curing presses are produced in the following versions:
Two-chamber- in the sizes 63,5"

One- chamber- in the sizes from 75"up to 130"